Try Our Freshly Made Pancakes and Other Breakfast Items
Pancakes & Sausage - $6.00 / person*
Seasonal Fruit Mix - Add $2.00/person
Scrambled Eggs - Add $2.00/person
Orange Juice - Add $1.00 / person
Coffee Service - Add $1.00 / person
With the ability to serve large groups in an efficient manner, our minimums are based on serving times. Please contact us for more information.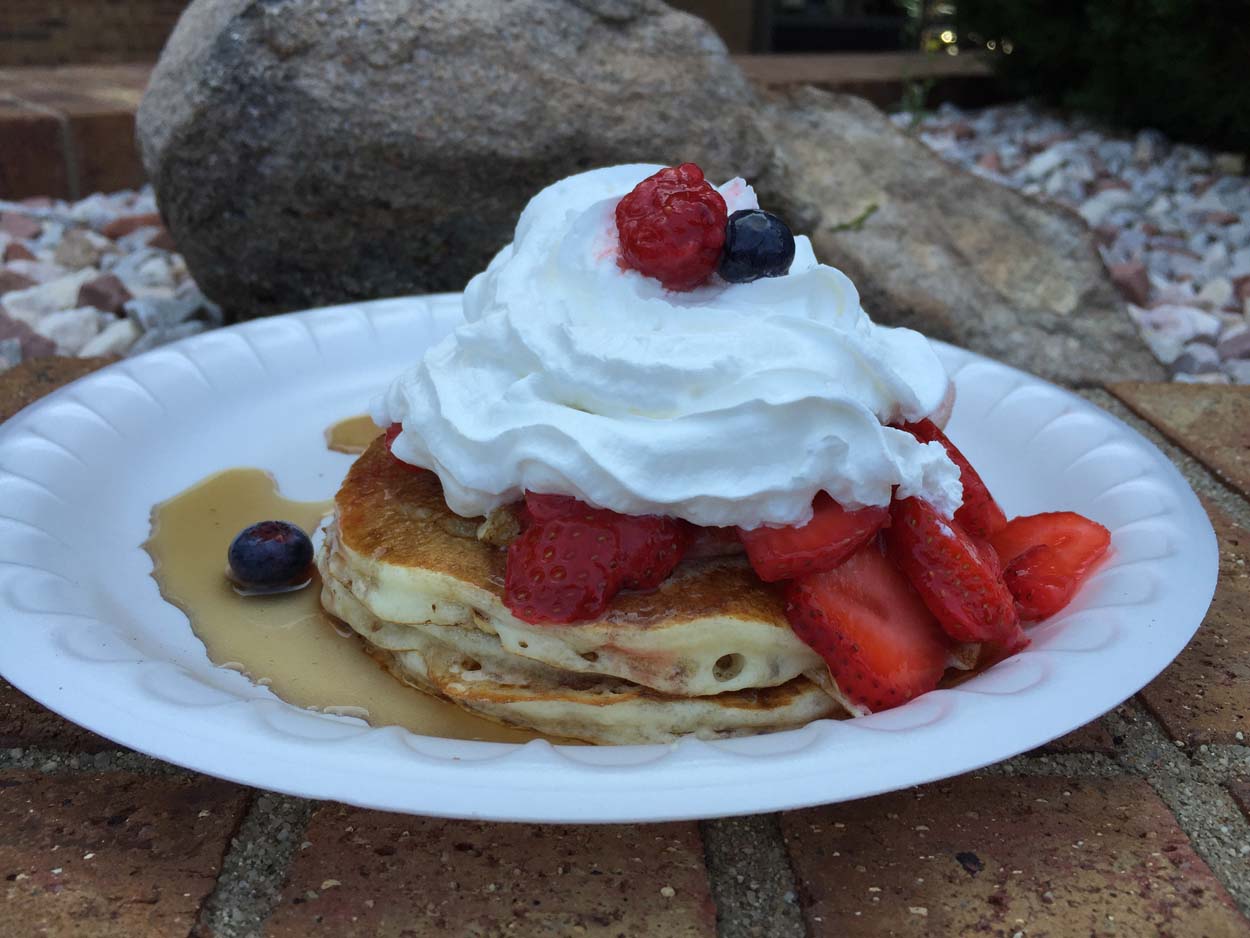 Contact us for special pricing for your fundraising event.
* Based on all-you-care-to-eat pancakes and three sausages, per person.
** Mileage charges may apply and will be discussed on a case-by-case basis.